Sale!
FIFA 21 Coaching – NEXT LEVEL Bundle
134,00 €
Especially suitable for advanced players, who want to reach high divisions and weekend league ranks.
---
With this bundle you get 2 hours of ADVANCED coaching, our FIFA fundamentals online course as well as 3-months access to THE GUIDE+!
---
 Your coach plays at an ELITE-rank level at least and coaches longer than six months or has outstanding skills in FIFA.
 Detailed analysis of your gameplay, learn the advanced concepts of playing FIFA, tactical tips and adaptations and much more!
 Individual coaching schedule in reconciliation with your coach.
4 content pieces per week with THE GUIDE+ for 3 months!
Access to an exclusive Discord server with all FIFA coaches, THE GUIDE creators and subscribers of THE GUIDE+. Perfect for finding training games and chatting about FIFA questions of all kinds.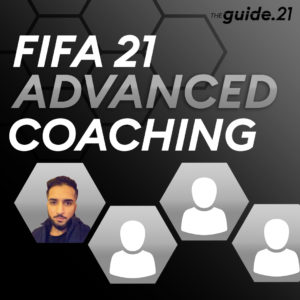 1 × FIFA 21 - 3 Months THE GUIDE+
Verfügbar / Available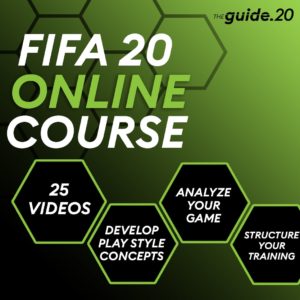 1 × FIFA Fundamentals Online Course
Verfügbar / Available
Verfügbar / Available
Only logged in customers who have purchased this product may leave a review.